As we said goodbye to the turf flat season this week I am always hopeful that we can hit the ground running for subscribers, new and old, and the week didn't disappoint with some nice big priced winners.
I know many subscribers tend to focus more on the weekend cards so the pressure was very much on to provide a profitable Saturday, especially for those undecided whether they would spend the winter focusing on All Weather or National Hunt.
With 13 points at stake across the two cards there could be no better start than having your first selection of the day provide the bank 15 points. Brocklebank 3 point selection (On The Money, The Actuary, Speed and Class) advised at 5-1 (SP 9-2) guaranteed we would have a winning day and that was before our remaining 7 selections had even been saddled.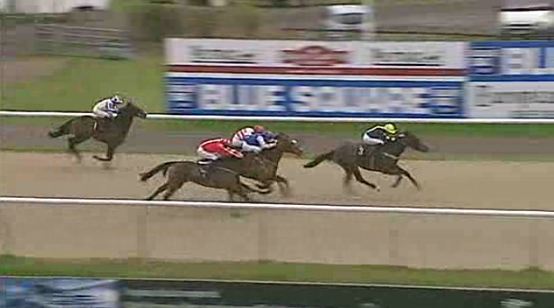 We went in to the next race (13:40) mob handed with three selections from the six runners and made a small profit as Tidals Bay available at 11-4 (SP 5-2) chalked up an additional 0.75 points for us. I know, I have no pride!
I would have been embarrassing with half the field running for us not to have a return. That I know from past experience.
We had no further interests at Lingfield Park until 15:55 where the 2 point sole selection (Trip Handicap, On The Money) for the race was Solar Deity advised at 7-2 (SP 11-4)
After looking all over the winner turning into the straight Solar Deity looked like running out of real-estate as it reeled in the long time leader but was 1/2 length to the good at the line providing another 7 points to the bank.
A nice rest and time to catch the second half reports on the Football before Wolverhampton. Why cant
every Saturday
be scheduled this way?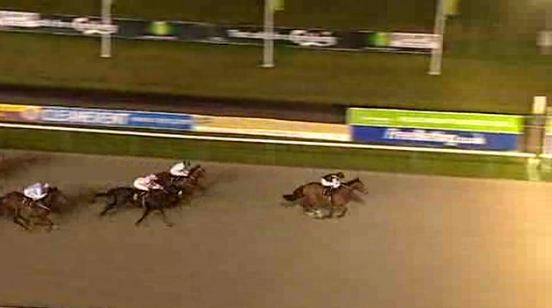 The first race of interest at Wolverhampton was the 6:20 with our first of two Trip Handicap selections on the card Baltis Sister, advised at 7-1 (SP 5-1) Whether it was confidence spilling over from LIngfield Park or my finely homed in play skills (tongue planted firmly in cheek) but I felt a long way out that the result was never in doubt as long as Baltis Sister got the necessary breaks. A continuation of where we left off at Lingfield Park and another 7 points for the bank.
Unfortunately that was the end of the party with Missing Agent (advised 10-1) in the 7:50 making the running and looking like a candidate for the winners enclosure only to fade dramatically once collared by the heavily backed Gworn. Finally 2 point selection in the 9:20 Eltifaat (available at 5-1) was only able to get within 1.1/4 lengths of the even money favorite to finish second.
I hope to see you refreshed and raring to go for Wolverhampton
on Monday afternoon
The Actuary Horse Racing Tips subscription are available at £30 per month