One 16-1 winner in a day is a good day, two in 30 minutes is right up there!
After a reasonable October for The Actuary
Horse Racing Tips
subscription service, there was an air of expectation that November would follow in the same vein. With selections far and few between, up until November 11th to say the service was limping along would be extremely generous.
The Actuary received several emails on the 12th November shocked by the number of selections for the cards at Lingfield Park and Wolverhampton and up until 2:50 Saturday afternoon it looked like the November limp had , if anything become more pronounced.
A 'Maria' selection had failed and what little joy that could be had came when Cheherazad advised at 9-4 took the 1:05. But fortunes were about to change dramatically.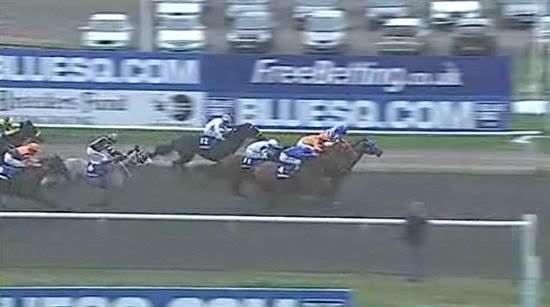 Freddie Tylicki edges Docofthebay back in to the lead after being headed (blue headgear)
Firstly, in the 2:50 Blue Square Golden Rose Stakes (Listed Race) Cl1 6f, where Docofthebay, was the 'Speed and Class' selection advised at 16-1 (B365), appeared to have been beaten off by Secret Witness and the fast finishing Global City swooping late looked to have relegated Docofthebay to third at best. Where Freddie Tylicki found the extra reserves I know not, but a final push saw Docofthebay's head edge to the front in the shadow of the post.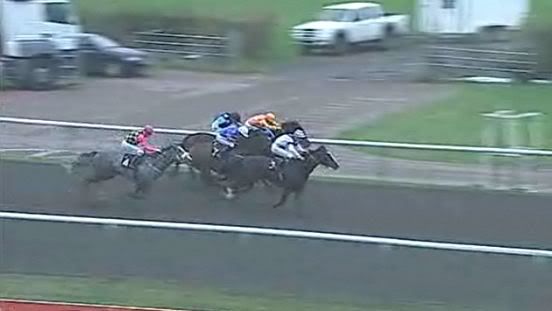 J.P.Guillambert drives for the line on Riggins
In the very next race, 3:20 Thousands of Sports Experiences At bluesq.com Handicap Cl2 1m, expectation fell on 'The Actuary' selection Riggins, also advised at 16-1 (Ladbrokes) Under J.P.Guillambert Riggins appear to be travelling well throughout but appeared to hit a flat spot as they turned in to the straight. Once they levelled up and Guillambert had the horse travelling in a straight line the horses impetus put the result beyond doubt and the subscription service enjoyed its second 16-1 winner in little over 30 minutes.