With the new All Weather season in its infancy and for some yet to have begun, it was great to see our second 'Maria' Castlemorris King follow up on the success of Pertemps Network last week in a style which left us counting our money before the turn for home!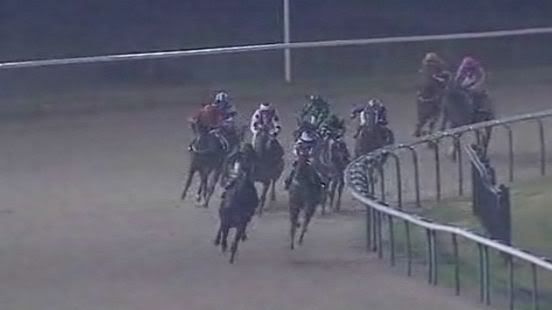 Castlemorris King available at 4-1 (William Hill) spreadeagles the field as they turn for home.
Mark Coumbe found the ideal sit from the start and stalked the pace until becoming aware of closing challengers wide with half a mile to go. With little less than a shake of the reigns Castlemorris was alongside the leader and away from from the pack to score in a manner that suggested there may well be far more to come!
If you have never enjoyed or made a profit from All Weather racing subscribe to 'The Marias' for the rest of the All Weather season by simply click the subscribe button below and start winning!